Tomos A55 Carb Service – Dellorto PHVA14
The carb has an idle speed screw, with a big knob sticking out for the rider to use occasionally, and a idle mixture screw, recessed with a slot head, for the service technician to use.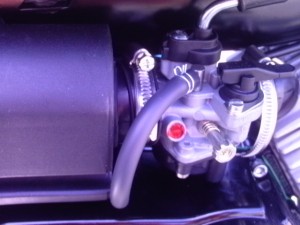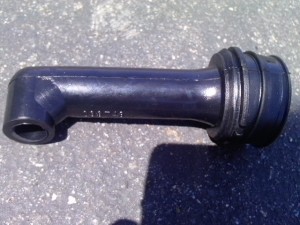 Left, the 2010-later carb, with red silicone over idle mixture screw. Right, the "elephant trunk" exposed, a hidden part of the junction sleeve 233748 that joins the air filter/silencer to the carburetor.